/!\ Make a backup of the Language file you are editing first! This is very important! /!\
NOTE: This program has been tested on GRID, DiRT and DiRT2. Therefore, theoretically it should work for All EGO engine games.
NOTE2: A new translated file will be created in the same directory of the original file, with the extension ".translated"
1. Open the Race Driver GRID Language Editor.exe program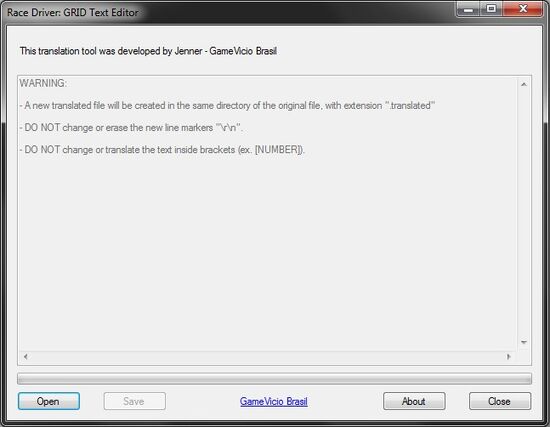 2. Navigate to the language file you want to edit, for the sake of this tutorial i have used the English file from DiRT.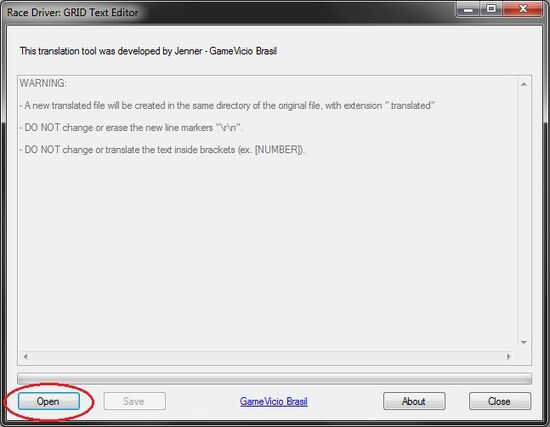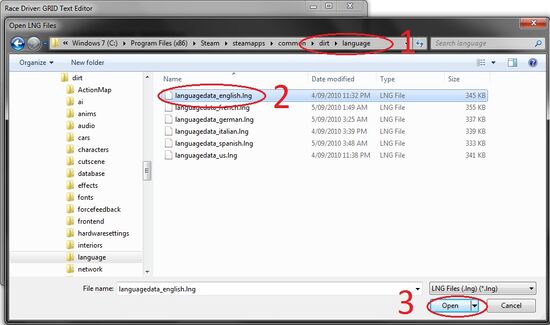 3. Edit any of the lines within the Language Editor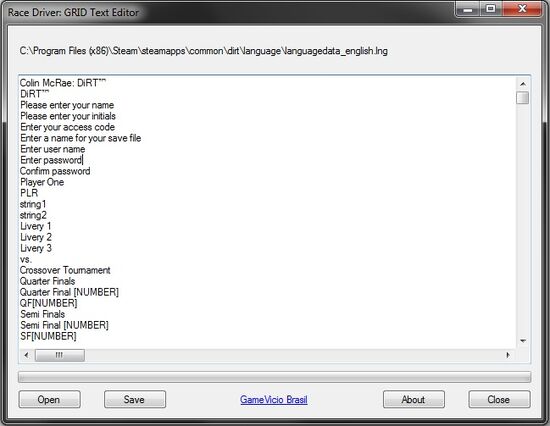 Remember;
- DO NOT change or erase the new line markers "\r\n"
- DO NOT change or translate the text inside the brackets (eg. [NUMBER])
4. Save & you're done!